This is the story of my greatest love and passion and my ultimate dream, making the best leather gloves.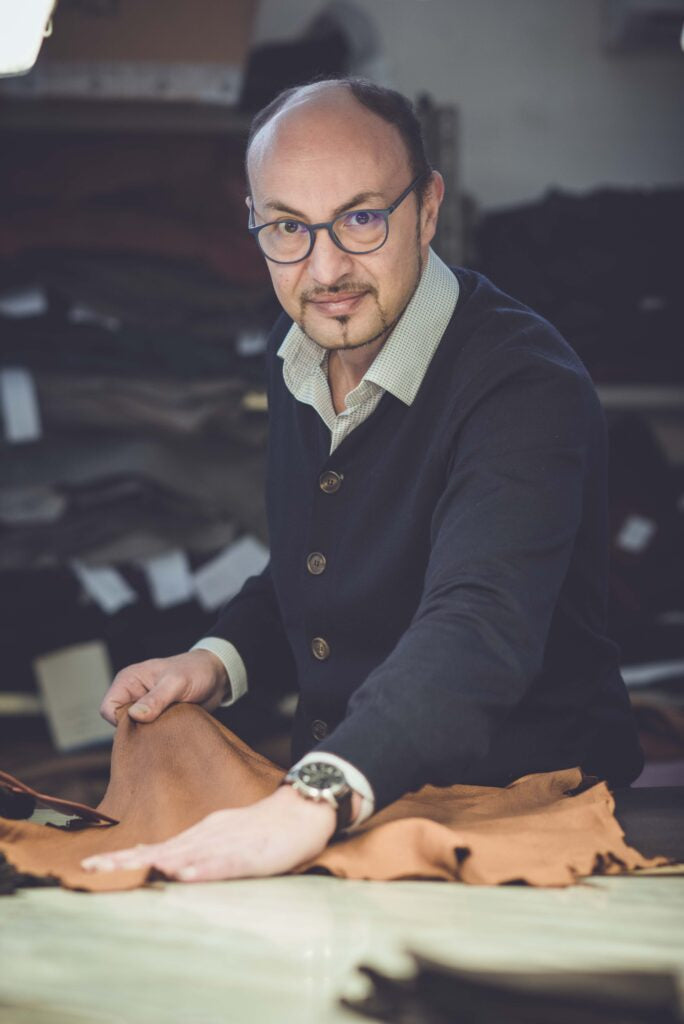 Since I was a child I wanted to take over the family business. I wanted to make the ordinary become extraordinary by creating a harmonious dialogue between the past and the present. Preserving the authenticity of the Neapolitan glove-making tradition whilst maximising the pleasure of experimenting with new manufacturing techniques. This ignited my dreams.
During the years spent in the workshop observing and learning the glove crafting art from my parents, I learned how to breath new life into old traditions by borrowing ideas and techniques from other areas of the fashion industry which had never been used in the glove-making sector before. So I got to work and travelled extensively. I took part in several fashion fairs around the world in order to identify the techniques and machinery that could give added value to my business.
So if you were to ask me how Gala Gloves was born, I would say: from the audacity to dare to be different. Always!
Contemporary Tradition
Gala Gloves represents a new beginning for my family's long glove-making tradition with a fresh and personal sense of style. A piece of Neapolitan craftsmanship history injected with my own creative flair, where styling and manufacturing techniques are honed and refined year after year.
Well, now you may ask what these new techniques are? I have listed some of these for you:
Needle-punching: the process used to fuse a leather glove to wool cuffs thanks to the use of vertical needle punching which produce micro-stitching details.
Laser cutting: the process of precision design etching detail on different types of fabrics and leathers.
Embroidery: creating embroidered designs on leather to the customer's own specification and preferences no matter how complex.
Laser printing: perfectly printing a customer's own design onto leather gloves in order to match the product to other parts a designer collection.
Embossing: using technically enhanced embossed, waterproof or touchscreen leathers for the sportier glove ranges.
New materials: bringing together different materials such as fabric mesh or webs to combine with glove leathers in a way which was never traditionally possible before.
Today, together with my team of master craftsmen, I pursue a new dream: to make the Gala Gloves brand known throughout the world for the style, quality and precision of its workmanship. In order to achieve this, I present new and more advanced collections at national and international trade fairs every season, all designed after careful research into new trends, materials and experimental techniques.